Mark Jenkinson
Email: Mjenkinson@burkeandschultz.com
Martinsburg Personal Injury and Civil Litigation Lawyer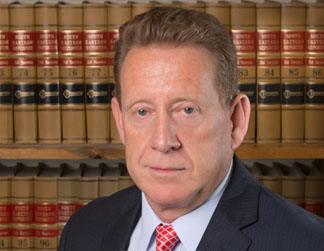 Mr. Jenkinson has represented injury victims in WV and MD for more than 25 years. When negligent and reckless drivers cause serious harm to innocent victims Mark will step in and fight for his clients rights, allowing them to focus on their own recovery and rehabilitation.
He has won numerous trials in the State courts of WV and MD and in the Federal courts of WV. Mark will work hard to make sure that those who injure others by their dangerous and reckless conduct will be held responsible for the harm that they cause. He believes that this accountability helps keep our families and our community safe.
Some cases are appealed on legal issues that may be complex. Mark has successfully handled appeals before the WVSCA and the USCA , 4th Circuit. Mr. Jenkinson has also been actively involved in the community for many years, doing volunteer work on behalf of people with disabilities all over the State of WV.
In 2016 he was named as a Fellow of The West Virginia Bar Foundation. Fellows are selected for outstanding dedication to the welfare of their
communities and honorable service to the legal profession, with the individuals selected reflecting the diverse nature of the legal profession in WV.
Admissions:
Professional Associations/Memberships:
Governor's Council on People with Disabilities