Mark Jenkinson
Email: Mjenkinson@burkeandschultz.com
WV Injury Lawyer Mark Jenkinson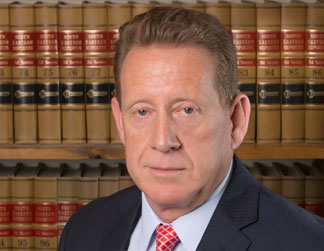 Martinsburg personal injury lawyer Mark Jenkinson has represented injury victims in West Virginia (WV) and Maryland (MD) for more than 30 years. When negligent and reckless drivers cause serious harm to innocent victims, Mr. Jenkinson will step in and fight for his client's rights, allowing them to focus on their recovery and rehabilitation. When you need a WV injury lawyer, contact Mark Jenkinson at Burke, Schultz, Harman & Jenkinson.
Mark Jenkinson Is More than a WV Injury Lawyer
In addition to his practice as a West Virginia personal injury lawyer, Mr. Jenkinson also serves clients in areas such as first-party insurance litigation, when the insured makes a claim against their insurance company for damages covered in their policy, as well as wrongful death cases. Adept at every stage of the legal process, from negotiation to trial to appeal, Mr. Jenkinson has successfully litigated cases in WV and MD for many years and has handled appeals before the Supreme Court of Appeals of West Virginia and the United States Court of Appeals for the Fourth Circuit.
A WV Injury Lawyer with Courtroom Success
As a West Virginia personal injury lawyer, Mr. Jenkinson brings a skillset to his clients that was honed in the courtroom. He has won numerous trials in the state courts of WV and MD as well as in federal courts.
Mr. Jenkinson believes trials create accountability that keeps our families and communities safe. He will work hard to ensure that those who injure others by their dangerous and reckless conduct will be held responsible for the harm they cause.
Education, Qualifications, and Admissions
Mr. Jenkinson began his legal career by studying law at Cardiff University—then University Cardiff, College Law School—receiving his LL.B. Thereafter, he successfully passed the bar examinations in both WV and MD after successfully completing a course of study at West Virginia University College of Law. Since then, he has used his skills to help clients in West Virginia and Maryland.
Throughout his legal career, Mr. Jenkinson has expanded his impact on the legal community by joining various professional associations. In addition to his West Virginia State Bar and Maryland State Bar Association memberships, he is also a member of the WV Association of Justice (WVAJ) and the American Association of Justice (AAJ) as well as a former member of the Southern Trial Lawyers Association.
Mr. Jenkinson has been actively involved in his community for many years, doing volunteer work on behalf of people with disabilities across WV. He was a member of the West Virginia Statewide Independent Living Council for ten years. He is also a former member of the West Virginia Developmental Disabilities Council and the Potomac Center, a community and residential center in Romney, WV for people with disabilities.
Personal injury cases may be heard in a state for federal court. As a result, Mr. Jenkinson has experience practicing law in both. In addition to West Virginia and Maryland state courts, he is admitted to practice law in the multiple federal courts.
In 2016, Mr. Jenkinson was named a West Virginia Bar Foundation Fellow. Fellows are selected for their exceptional service to their local and legal communities and reflect the diversity present within the legal profession in WV.
Mark Jenkinson: A West Virginia Injury Lawyer with Personal Motivation
As a WV injury lawyer, Mr. Jenkinson is motivated to protect his clients no matter their background. He is driven to help those who have suffered injuries, continues to be inspired by several cases early in his career where he helped disabled clients, and strives to help injured individuals and their families recover compensation for injuries caused by others.
Outside of work, Mr. Jenkinson enjoys staying active, having competed in both wheelchair racquetball and wheelchair tennis internationally and across the United States.
Contact WV Injury Lawyer Mark Jenkinson
If you need a WV injury lawyer with experience and compassion, Mark Jenkinson is ready to help you. Contact him at the law office of Burke, Schultz, Harman & Jenkinson by calling 800-903-0901 or 304-263-0900 or filling out the law firm's online contact form.
ADMISSIONS:
PROFESSIONAL ASSOCIATIONS/MEMBERSHIPS: