Dedicated West Virginia Nursing Home Abuse Attorney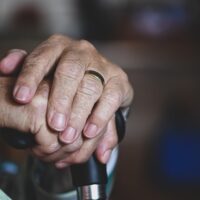 The caring nursing home abuse attorneys at Burke, Schultz, Harman & Jenkinson are dedicated to holding negligent parties liable for mistreatment of vulnerable loved ones. We have successfully represented individual patients and family members irreparably harmed by nursing home abuse. When you need an experienced West Virginia nursing home abuse attorney, trust us to take on your case.
An Experienced West Virginia Nursing Home Abuse Attorney Can Help Your Family
If you or a loved one has been a victim of nursing home abuse in WV, you may feel alone and like you have no one to turn to. A West Virginia nursing home abuse attorney can step in, evaluate your case, and fight for justice for you and your family.
Nursing Home Abuse Takes Many Forms
With shrinking budgets and limited time, some families just cannot provide their elder loved ones with around-the-clock care, which is why we rely on nursing homes to give them the treatment, medication, and attention they need. These facilities have a legal duty to protect their charges from unreasonable harm, but they breach this duty when they subject patients to abuse or neglect.
Abuse and neglect are common among this particularly vulnerable population. Even if the patient reports the abuse or neglect, perpetrators often blame the symptoms on the patient's weakened state or the side effects of medication. In some cases, patients outlive their friends and family and are defenseless against such abuse and neglect.
Different examples of nursing home abuse in WV include:
Intentional infliction of physical injury
Unnecessary restraint or imprisonment
Injury from neglect, abandonment, or substandard care
Deprivation of food and basic necessities
Isolation of patients from family or friends
Perpetrators of nursing home abuse often evade liability because we choose to ignore the elderly. They are reminders of what could happen to us all, and for this very reason, friends and family should be particularly vigilant about signs of abuse to any patient.
WV nursing home neglect attorneys can help you identify abuse or neglect and pursue a case against the perpetrators. It is imperative to report such mistreatment and prevent it from happening.
Some common signs of abuse or neglect in a nursing home are easy to identify: any unexplained cuts, bruises, burns, or fractures are suspect; bedsores and poor skin or hygiene are signs of neglect; and sudden weight loss, dehydration, and lack of energy should also be suspicious. Sudden changes in the patient's behavior, like withdrawal, lack of eye contact, or isolation may also signal that something is wrong even if there are no visible signs of neglect or abuse.
Navigate the Laws with Help from a West Virginia Nursing Home Abuse Attorney
In West Virginia, nursing home abuse is strictly prohibited by federal and state law. The Older Americans Act is a federal statute protecting vulnerable adults under Title VII of the Civil Rights Act. It provides for elder abuse, neglect, and exploitation prevention programs and legal assistance to enforce elder rights. In West Virginia, the Department of Health and Human Resources (DHHR) is responsible for implementing adult protective services.
State law requires that the DHHR investigate reports of suspected abuse or neglect of incapacitated adults and nursing home residents. It must provide assistance, eliminate the offending conduct, and prevent such harm from reoccurring. Nursing home visitors can do their part by getting to know the staff and reporting any suspicion of abuse. Consulting a qualified nursing home abuse attorney in WV can also be helpful in further investigating a nursing home abuse case.
If you or someone you know is the victim of nursing home abuse or neglect, the experienced WV nursing home neglect attorneys at Burke, Schultz, Harman & Jenkinson can help. Our seasoned attorneys and highly-trained staff employ innovative research tools and the best medical experts to build and present the most persuasive case.
Don't Wait, Call a Trusted West Virginia Nursing Home Abuse Attorney Today
When it comes to choosing a nursing home abuse attorney in WV, experience matters. The team at Burke, Schultz, Harman & Jenkinson has more than 150 years of combined experience litigating cases, and our lawyers have obtained million-dollar verdicts and settlements for nursing home abuse victims. Serving clients in Berkeley, Jefferson, and Morgan counties in WV, our legal team is dedicated to helping you obtain the compensation you deserve. To get in touch with your West Virginia nursing home abuse attorney, call 304-263-0900 or 800-903-0901 for a free consultation or contact us online.