Dram Shop Liability Attorneys in West Virginia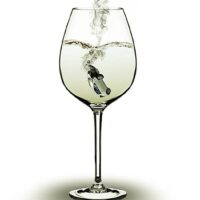 Drunk drivers cause thousands of accidents every year across the United States, including accidents here in West Virginia (WV). While drunk drivers are to blame when they cause an accident, other parties may also be responsible and can be held liable for damages and injury that result. This may include restaurants or bars that served the at-fault party alcohol even though that person was obviously impaired. These cases require meticulous attention to detail to prove fault, demanding representation by experienced dram shop liability attorneys like the ones at Burke, Schultz, Harman & Jenkinson.
Do You Need Dram Shop Liability Attorneys?
Dram shop liability offers victims of drunk driving crashes an additional source of compensation after suffering significant injuries or loss from a crash caused by a drunk driver. If you have a drunk driving accident claim in WV, you need an experienced WV drunk driving injury lawyer to protect your rights. The skilled and aggressive Martinsburg personal injury lawyers at Burke, Schultz, Harman & Jenkinson can advise you of your options after you suffer property damage or a drunk driving accident injury in WV.
Establishments Have a Legal Duty to Serve Responsibly
"Dram shop" is a medieval term used to describe a tavern or bar that served its patrons a "dram" of alcohol. The term is now used to describe the duty that retailers, restaurants, bars, and other establishments that sell alcohol have in preventing harm that may be caused by drunk drivers.
Restaurants and bars make a great deal of money selling alcohol to patrons. They have a legal and moral duty not to abuse this privilege by serving alcohol to patrons who have already consumed too much. Unfortunately, a drunk person is not usually the best judge of whether they have been overserved. So, we rely on the staff at bars and restaurants to make that determination and refuse to serve alcohol to customers who have likely had enough already.
However, when these establishments prioritize profits and customer satisfaction over the serious safety concerns posed by overserving their patrons, they can be liable for damages caused by the drunk customer. For example, if an intoxicated patron leaves a bar or restaurant and then causes a serious accident while driving drunk, the establishment may bear financial liability for the injuries and/or property damage resulting from the crash.
A WV Dram Shop Liability Lawyer Can Help You Get the Compensation You Deserve
Not every personal injury attorney is experienced in dram shop accidents and how case law from the WV Supreme Court of Appeals imposes liability for the resulting losses. If you've suffered an injury or property damage from a drunk driver who was served too much alcohol, it is important that you find skilled legal help to get the compensation you deserve.
Proving claims based on dram shop liability can be challenging. For example, taverns and bars might try to find other patrons who will testify that the drunk driver did not seem intoxicated at the establishment before the crash. A bar or restaurant may even dispose of security camera footage if they are not instructed to retain that footage immediately after the accident.
The determined and experienced dram shop liability lawyers at Burke, Schultz, Harman & Jenkinson will quickly spring into action to gather and preserve critical evidence to support your claim for liability against a bar, restaurant, or other establishment. Our firm has experienced investigators who will leave no stone unturned in searching for eyewitnesses and physical evidence to support your claim to get you all the money you deserve.
Dram Shop Liability Attorneys Know How to Handle Hit and Run Accidents in West Virginia
The most common type of dram shop liability accident in WV is a two-car crash in which a drunk driver causes an accident with another driver. These accidents can result in death and serious injuries. However, there are other types of accidents caused by drunk drivers.
Drunk drivers cause hit and run accidents in West Virginia as well. Often, a drunk driver will leave the scene of a collision, either because they are so intoxicated that they did not even know they hit another person or because they are trying to escape arrest. West Virginia hit and run accidents can be difficult to prove unless you have an experienced and skilled WV drunk driving injury lawyer to represent you.
If you or someone you love has been hurt by a drunk driver, get a no-cost consultation on your possible sources of money damages by contacting the dram shop liability attorneys at the Martinsburg, WV offices of Burke, Schultz, Harman & Jenkinson at 304-263-0900 or online by completing this contact form.