WV Hair Salon Chemical Burn Accident Lawyer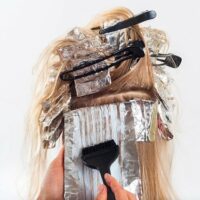 Hairstylists use many chemicals that can cause severe damage to clients if they are not applied properly. Stylists often use heat lamps to speed up the chemical reaction when they apply hair products, creating additional risk of injury. If left in too long or applied incorrectly, these chemicals can lead to severe scalp burns. Anyone who has suffered this kind of injury should immediately contact a hair salon chemical burn accident lawyer.
Victims of negligent hair salons can suffer temporary or permanent burns, causing pain and suffering as well as hair loss and disfigurement. Those suffering from these injuries as a result of services provided in West Virginia (WV) can turn to Burke, Schultz, Harman & Jenkinson, where a salon chemical burn attorney can help you recover the compensation you are owed if your hair salon's unsafe practices caused you to suffer a severe burn.
When Should You Contact a Hair Salon Chemical Burn Accident Lawyer?
West Virginia salon severe chemical burns can result in permanent scarring and pain. If you have suffered a chemical burn from a salon procedure, you should act promptly to preserve your claim.
Beauty salon procedures that can lead to scalp burn include hair bleaching, hair lightening, hair coloring, and hair straightening or "relaxing" perms. One of the most well-known hair procedures that has been known to lead to burns is the "Brazilian Blowout." The procedure involves the application of a liquid keratin formula meant to reduce frizz and straighten hair followed by the use of a hair dryer and a flat iron. This procedure can leave permanent burns if not performed correctly.
However, chemical burns don't just occur from these more modern procedures. Hair dyes also contain chemicals that can burn and scar your scalp. If you think you may have a claim for chemical burns from hair dye in WV, you should contact an experienced hair salon chemical burn accident lawyer who can explain your options and fight for compensation for your injury.
What Causes a WV Salon Severe Chemical Burn?
A salon chemical burn can result from several factors involved with these treatments. First and foremost, the chemicals used in these procedures have toxic properties. Chemicals like lye, formaldehyde, and calcium hydroxide can trigger severe burns if not handled appropriately.
Hairstylists wear gloves to protect their skin from contact with these chemicals and generally pull the hair through plastic caps or wrap the hair in foil to prevent the chemicals from contacting your skin. However, if they apply the treatment inappropriately, the chemicals may come in direct contact with your skin and cause injury.
People may also have allergies to certain chemicals in hair treatments. A trained hair care professional should be able to quickly recognize an allergic reaction and stop the treatment to prevent a more serious reaction. Hairstylists should know the risks of using these chemicals and how to properly follow the manufacturer's instructions to prevent injury.
For example, hair care professionals should know to perform a simple hair strand test to test your hair's reaction to a chemical before applying it all over your head. Failing to perform such a test is negligent behavior that can injure your scalp, and if their negligence causes you injury, they should be held liable for your damages.
Additionally, there may be problems with the chemicals that even hair care professionals do not realize. Some of the labels could be misleading. For example, many products claim to be "formaldehyde-free" but do not include a warning on the label that explains that applying heat to the chemical (such as with a blow dryer) can cause the release of formaldehyde. The manufacturers and your hair care professional should be aware of these risks and should test and label products appropriately.
What Types of Injuries Does a Hair Salon Chemical Burn Accident Lawyer Handle?
West Virginia salon chemical burns can be severe and life-altering. For example, a woman in Morgantown, WV, filed a lawsuit against a hair salon after a highlighting technique known as balayage left her with second and third-degree burns.
Second-degree burns affect the first and second layers of the skin, causing redness, swelling, blistering, and pain. Both second- and third-degree burns can cause severe pain and permanent scarring.
Third-degree burns permeate into the lower levels of the skin, affecting deeper tissues. These burns can result in skin discoloration and severe scarring. Third-degree burns are extremely severe and typically require skin grafts to fully close the wound.
If you experience a scalp burn following a visit to a hair salon, you should immediately see a doctor to determine the extent of your injury. You should also contact a hair salon chemical burn accident lawyer as soon as possible to make sure that whoever caused your burn is held liable for your medical expenses and any other damages you suffer as a result of the burn.
Get Help From a Hair Salon Chemical Burn Accident Lawyer
An attorney experienced in WV salon severe chemical burn cases can determine if you have a claim for damages following a hair treatment that caused injury. A lawyer at Burke, Schultz, Harman & Jenkinson can review your case and advise you on your options, such as seeking compensation from the responsible party or parties. If our attorneys handle your claim for chemical burns from hair dye in WV or for any other type of salon chemical burn, you will not pay any legal fees or expenses unless we win your case.
If you or a loved one has been burned by unsafe chemicals and techniques used by a hair salon in West Virginia, contact a hair salon chemical burn accident lawyer at Burke, Schultz, Harman & Jenkinson for a free consultation by calling 304-263-0900 or 304-LAWYERS or by completing our online contact form.