Home
>
Personal Injury Lawyers in West Virginia: Our Practice Areas
Personal Injury Lawyers in West Virginia: Our Practice Areas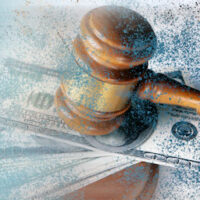 At the Martinsburg, West Virginia (WV) law office of Burke, Schultz, Harman & Jenkinson, our focus is on helping injured people obtain the care they need and, as much as possible, to make up for the wrong that has been done to them. There are many different types of injuries and various roads to recovery. As personal injury lawyers in West Virginia, we help clients obtain settlements, jury verdicts, Social Security benefits, or other relief that best meets their needs.
How Our Personal Injury Lawyers in West Virginia Can Help
By limiting our practice to personal injury and related matters, we have developed a deep understanding of the relevant laws and procedures that enables us to identify the applicable issues, claims, and arguments and determine the best approach to getting you the maximum compensation available.
Experienced Personal Injury Lawyers in West Virginia
As personal injury attorneys in WV, we help people who have been injured in car, truck, and motorcycle accidents on West Virginia roads and highways. In addition, we represent people injured in incidents on other parties' unsafe premises and those who have suffered serious injuries, including those caused by the use of dangerous medications or other defective products.
Clients trust us to effectively manage claims and lawsuits resulting from dog bites, train or railroad accidents, and construction accident injuries. Our attorneys also assist families in wrongful death actions to get financial help when a loved one is wrongfully taken from them.
If you or a loved one was injured in WV by the negligence or wrongful act of another person, business, organization, or government entity, contact a personal injury lawyer in West Virginia who has the experience to maximize the compensation you receive for your injuries and losses.
Dedicated Social Security Disability Counsel
The purpose of Social Security Disability Insurance (SSDI) is to provide financial assistance to individuals who cannot work due to a disability or impairment. However, in practice, the vast majority of applications for SSDI are denied. At Burke, Schultz, Harman & Jenkinson, you'll work with a Social Security disability lawyer who knows the system and will work tirelessly to see that your just claim is honored and that you receive all of the benefits to which you are entitled.
Personal Injury Attorneys in WV for Medical Malpractice Claims
We put our trust in the medical profession to take care of us, even to the point of saving our lives when necessary. When doctors, nurses, or hospitals let us down through incompetence, negligence, or abuse, we wind up sicker or worse off than we were before the treatment or operation. Medical malpractice cases can be complex, but you can trust that at Burke, Schultz, Harman & Jenkinson, you will find a personal injury attorney in West Virginia who has the knowledge and skills necessary to hold health care professionals accountable for their actions and fight to maximize your compensation.
A Personal Injury Lawyer in West Virginia for Nursing Home Abuse
Often, elderly individuals are dependent on nursing homes to provide them with the care and attention they need. Unfortunately, these same people are especially vulnerable to abuse, and many nursing homes are chronically understaffed or employ undertrained employees. The potential for neglect and abuse is very real, and seniors may be unwilling or unable to speak out. We stand up for seniors to stop and prevent nursing home abuse and neglect, demanding the dignity and quality of life that nursing homes can provide when operating correctly in accordance with the law.
Contact Personal Injury Lawyers in West Virginia Today
With more than 150 years of combined legal experience, the lawyers at Burke, Schultz, Harman & Jenkinson have the knowledge, skill, and ability to help you with your West Virginia personal injury, medical malpractice, nursing home abuse, or social security disability claim. Contact our personal injury lawyers in West Virginia to schedule a free consultation by calling 304-263-0900 or by completing this online contact form.