Drowsy and Fatigued Driving Accident Attorney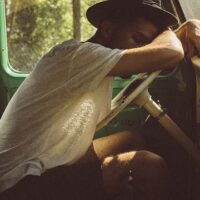 Like driving drunk, driving while drowsy or fatigued is a dangerous behavior that can result in a serious or deadly car accident. Fatigued drivers are more likely to have slower reaction times and less control of the vehicle, and they may even fall asleep at the wheel. High-impact and head-on collisions are more likely when a driver is drowsy, and the results can be catastrophic. If you or a loved one was involved in an accident caused by a drowsy driver, a fatigued driving accident attorney at Burke, Schultz, Harman & Jenkinson can help.
When You Need a Fatigued Driving Accident Attorney, We Are Here
At Burke, Schultz, Harman & Jenkinson, our West Virginia car accident attorneys represent victims who have been injured in drowsy or fatigued driving accidents in WV and Maryland. Read on to learn more about drowsy driving accidents, or call our office for immediate assistance if you were injured in a crash in Martinsburg, Charles Town, or anywhere in the Eastern Panhandle or in nearby Maryland.
Facts and Statistics about Drowsy Driving Car Accidents
The Governors Highway Safety Association estimates that more than 90,000 car crashes reported to police in 2017 resulted from drowsy driving. In 2021, 684 people lost their lives due to drowsy driving car accidents, an increase of 8.2 percent from 2020.
Many safety researchers believe these numbers are underrepresented due to the difficulty of determining whether an at-fault driver was drowsy at the time of the crash. The AAA Foundation for Traffic Safety estimates that drowsy driving is involved in six to 11 percent of all crashes reported to police and 16 to 20 percent of fatal car accidents.
To identify effective countermeasures, the AAA Foundation also reviewed research on the effects of lack of sleep on driving. They found that driving after getting less than seven hours of sleep—or one hour less than you normally get—significantly raises your chances of getting into an accident. Driving after getting only four hours of sleep was found to have a risk level the same as someone driving with a blood alcohol content (BAC) above the legal limit set forth in W. Va. Code § 17C-5-2.
Were You Injured in a WV Drowsy Driving Accident?
A drowsy driver lacks the ability to attend to the road and react in time to avoid an accident. Even worse, a driver who has fallen asleep, even for only a few seconds, may completely fail to apply the brakes, swerve, or otherwise attempt to avoid a crash. This makes drowsy driving crashes much more forceful and likely to cause serious or catastrophic injuries. Head-on collisions, often one of the deadliest forms of car accidents, are more likely, as an unconscious driver may unknowingly drift across lanes into oncoming traffic.
Drowsy drivers can be held liable for the damages they cause in a car accident. Experienced West Virginia car accident attorneys can investigate the accident, determine causation and fault, and fight to get the compensation accident victims need.
A Fatigued Driving Accident Attorney for WV Truck Accidents
Due to the long and irregular shifts worked by truck drivers, fatigue is not an uncommon factor in trucking accidents. A drowsy truck driver suffers from the same impairments as anyone else: inattention, reduced reaction time, and impaired judgment, among others. The consequences of fatigued driving in these cases can be extremely severe, including serious injury and death.
If you were involved in a WV drowsy driving accident involving a large truck, you should work with an experienced West Virginia truck accident lawyer who can evaluate the driver's records and other evidence to demonstrate that fatigue played a role in the crash.
Contact a West Virginia Fatigued Driving Accident Attorney
When you or your family has been impacted by a car or truck accident in West Virginia, contact an experienced and dedicated West Virginia fatigued driving accident attorney at Burke, Schultz, Harman & Jenkinson for a free case evaluation. Call at 304-263-0900 or 800-903-0901, or complete this online contact form.