West Virginia Drunk Driving Accident Attorney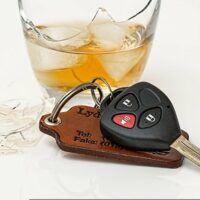 Drunk driving is typically considered a criminal offense with penalties including fines and jail time. However, you can hold the driver responsible in civil court when you suffer an injury due to an accident involving a drunk driver. A West Virginia drunk driving accident attorney at Burke, Schultz, Harman & Jenkinson can help you bring a lawsuit in Martinsburg and the surrounding areas of Berkeley, Jefferson, and Morgan counties in West Virginia (WV).
When it comes to proving fault and recovering the damages you deserve, a skilled attorney can help. At Burke, Schultz, Harman & Jenkinson, you will find a West Virginia drunk driving accident lawyer who has the experience to help you navigate a lawsuit and maximize your compensation.
A West Virginia Drunk Driving Accident Attorney for Victims and Families
Each year, drunk driving is responsible for a truly harrowing number of deaths nationwide, with a substantial number of those deaths occurring across West Virginia. According to the National Highway Traffic Safety Administration (NHTSA), 24 percent of fatal accidents in 2019 involved an individual who was driving while impaired by alcohol.
The Centers for Disease Control and Prevention reports that, between 2003 and 2012, 1,092 people died in West Virginia crashes involving drunk drivers. Even when West Virginia drunk driving accidents aren't lethal, they can leave victims with thousands of dollars in lost wages, medical costs, and chronic pain.
Drunk driving victims have a right to take legal action against those who caused their injuries by recklessly choosing to drive while intoxicated by drugs or alcohol. If you or someone you love has been hurt by a drunk driver, speak with a West Virginia drunk driving accident attorney as soon as possible to learn about your right to pursue a claim for damages. Contact the compassionate and professional Martinsburg drunk driving lawyers at Burke, Schultz, Harman & Jenkinson for a no-cost consultation on your drunk driving accident claim.
How a West Virginia Drunk Driving Accident Attorney Proves Fault
State blood alcohol limits determine the threshold for drunk driving. In West Virginia, blood alcohol limits differ depending on the driver and the type of vehicle involved, as outlined in WV Code chapter 17C:
.08 percent for regular drivers
.04 percent for commercial drivers
.0002 percent for child drivers
While a victim can hold a drunk driver directly liable for injuries resulting from an accident, the victim or the victim's family may also be able to hold third parties responsible. For example, when an establishment overserves a driver, you may also be able to bring them into the lawsuit as a third party in a dram shop act case.
Alcohol Vendor Liability in WV Drunk Driving Accidents
When a drunk driver becomes intoxicated as a result of being overserved, the alcohol vendor can be held liable. Alcohol vendors are prohibited from providing alcohol to the following people under WV Code § 60-3-22:
A visibly intoxicated person
A person under 21 years of age
A habitual drunk
A person who is addicted to any controlled substance
A mentally incompetent person
Alcohol vendors that may be held liable in a WV drunk driving accident include:
Liquor Stores
Bars
Restaurants
Contact WV drunk driving accident lawyers if you are unsure whether you can hold a particular party responsible for serving or overserving a drunk driver. Holding the alcohol vendor liable increases the number of parties you can recover damages from, helping maximizing your financial compensation.
Common Injuries Seen by a WV Drunk Driving Accident Lawyers
Drunk driving accidents can result in a range of injuries from minor to severe. As a result of intoxication, the drunk driver may be speeding, driving the wrong way, running a red light, or otherwise driving recklessly. As such, the collision can be violent and result in significant injuries.
While there is no typical drunk driving injury, some injuries often seen in these accidents include:
Lacerations
Scars
Burns
Spinal injuries and/or paralysis
Regardless of the severity of your injuries, you may be able to hold the drunk driver and possibly a third-party vendor responsible for your injuries.
Damages a West Virginia DUI Accident Attorney Can Help You Recover
While money may not eliminate all of the challenges created by an accident, victims can hold an impaired driver financially responsible for their injuries to help ease the consequences of the other party's wrongdoing. Whether it is the vendor providing the alcohol, the driver, or the driver's insurance company, we will fight for your right to recover damages for the following:
Past and future medical expenses
Vehicle repairs or replacement
Loss of income and earning capacity
Pain and suffering
Psychological trauma
In addition to ordinary damages, a West Virginia DUI accident attorney may in some cases request compensation for punitive damages, which are intended to punish the drunk driver or another party for gross negligence or wanton disregard for other people's safety. Judges award punitive damages when there is evidence of extremely egregious conduct or ill intent.
Why You Need a West Virginia Drunk Driving Accident Attorney
While your case may seem straightforward, you must navigate the complex justice system to recover appropriate compensation in a drunk driving case. Under WV Code § 55-2-12, a personal injury action must be filed within two years of the date of the incident causing injury.
After your lawsuit begins, you must navigate discovery, which requires exchanging information with the defendant. After discovery, negotiations may take place. A case goes to trial only if the parties do not reach a settlement. An experienced litigation attorney understands how to negotiate with opposing attorneys and best present your case to the judge and jury if that is the best course of action.
Having a seasoned litigation attorney increases the chance of obtaining a successful outcome in drunk driving accident cases. When you or a loved one suffers an injury due to a drunk driver, you have the right to hold the driver responsible, and an experienced lawyer can help make that happen. To get the representation you need, contact a West Virginia drunk driving accident attorney at Burke, Schultz, Harman & Jenkinson at 800-903-0901 or 304-263-0900 or fill out our online contact form.