Harpers Ferry Man Gets Third DUI, Injures Three in Crash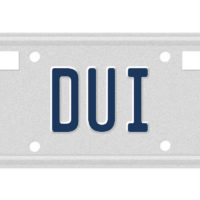 Drunk drivers pose a serious threat to everyone on the road. They are a danger to themselves, their passengers, pedestrians, and other drivers. Yet even though we all accept the dangers of drunk drivers, it remains a pervasive problem. Each year, drunk drivers cause nearly 2,000 crashes in West Virginia alone. Across the country, drunk driving kills 29 people every single day. A recent crash in Charles Town demonstrates just how reckless drunk drivers can be. Read on for details about the accident and how to pursue claims against drunk drivers, and contact a dedicated West Virginia drunk driving accident lawyer if you or a loved one is injured in a car crash.
Drunk driver sends multiple people to the hospital in repeat DUI offense
At around 5:30 p.m. on a recent Saturday afternoon, a 26-year-old Harpers Ferry man was driving a Ford Ranger south of Charles Town when he collided with another passenger car at the T intersection of Kabletown and Old Cave Roads. According to police, the driver was under the influence of alcohol at the time of the crash and was charged with felony DUI as a result. The driver already had two DUI convictions under his belt.
The driver's reckless behavior sent three people to different hospitals, according to the Jefferson County Sheriff's office. The most severely injured was an 18-year-old young woman from Charles Town, who was airlifted to Inova Fairfax Hospital in Falls Church, Virginia, with life-threatening injuries. She suffered broken ribs and multiple lacerations but, according to reports, was expected to survive. She was in the back seat of the car that the Ford smashed into. The other two passengers, the adult male driver and a juvenile girl in the passenger seat, were taken to Jefferson Medical Center for treatment of minor injuries.
Seeking punitive damages against drunk drivers
If a person is driving while intoxicated and causes a crash, they are not only liable for injuries and damages they cause; they might also be open to punitive damages. Punitive damages multiply the available monetary award. In order to claim punitive damages in West Virginia, the plaintiff must prove that the defendant's conduct was malicious, intentional, wanton or reckless to the extent that it demonstrated severe indifference to the rights of the plaintiff. Causing a car accident while intoxicated fits squarely within the definition of reckless conduct, and if the defendant has prior DUIs, proving that reckless conduct is even easier.
Punitive damages are intended to punish the defendant, rather than compensate the victim, in order to deter other drivers from behaving as recklessly. A passionate car accident injury lawyer can help you recover punitive damages against a drunk driver who harmed you or your loved ones and make sure that they are held accountable for their actions.
Legal Help Is Available After A Serious West Virgnia Car Accident
If you or a loved one has been injured in a West Virginia car accident, find out how to get vital money damages for your injuries by contacting the dedicated and talented Martinsburg injury accident lawyers at Burke, Schultz, Harman & Jenkinson for a free consultation on your case at 304-263-0900 or (304) LAWYERS.