Multiple Fatal Motorcycle Crashes in Monroe County, West Virginia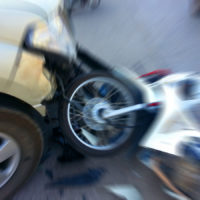 Motorcycles can be fun, cost-effective, and generally exciting vehicles to ride. They are, however, much more dangerous than passenger cars. There are more motorcycle accidents per bike on the road than there are car crashes per car on the road in any given year, and the accidents are much more likely to be fatal. A crash in Monroe County earlier this month, the second in this southern West Virginia County in just a few days, illustrates the dangers of motorcycle riding. Continue reading for information on both accidents, and contact our experienced West Virginia motorcycle accident lawyers if you have been injured and need help fighting for what you are owed.
Man Killed in Motorcycle-Trailer Accident, Second Fatal Crash in Three Days
A motorcyclist was killed in an accident involving a mobile-home trailer earlier this month. The 43-year-old Radford, Virginia resident was riding his motorcycle down State Route 12 between Peterstown and Cashmere on a recent Sunday when he struck the mobile home trailer being towed. The motorcycle careened off of the right side of the road into the bushes. He was pronounced dead at the scene. As of this writing, the investigation was ongoing, and the cause of the crash remained unknown.
This accident follows another crash in Monroe County just a few days earlier. A man was riding his motorcycle down WV 219 in Monroe County around 1:30 p.m. when he suddenly crossed the center line and hit a pickup truck driving in the opposite lane. The 46-year-old Peterstown man riding the motorcycle was taken to a nearby hospital where he eventually died from his injuries.
Reports concerning both incidents mentioned only that the involved motorcyclists died and did not mention any fatality or injury suffered by the drivers of the motor vehicles.
Data Shows Motorcyclists Die at a Much Higher Rate Than Drivers of Other Vehicles
Motorcyclists face a significantly higher risk of serious injury or death in a crash. They are directly exposed to the road, the other car, and any other hazards. According to 2016 crash data from the National Highway Traffic Safety Association, motorcyclist deaths occurred 28 times more frequently than fatalities in other vehicles.  In 2017, 5,172 motorcyclists died in crashes. Additionally, motorcycle fatality rates saw a steady increase from 1998 through 2016, though they dipped slightly from 2016 to 2017. Motorcyclists need to take extra care when on the road, driving with appropriate safety equipment and only when properly licensed. Motor vehicle drivers likewise need to take special care when motorcycles are around to avoid contributing to any serious or fatal injury.
Call Our Martinsburg Injury Attorneys for Help After a West Virginia Motorcycle Accident
If you or a loved one has been injured in a motorcycle crash in West Virginia, contact the dedicated and experienced Martinsburg personal injury attorneys at Burke, Schultz, Harman & Jenkinson at 304-263-0900 or (304) LAWYERS for a free consultation.