How Long do You Have to File a Claim for a Car Accident?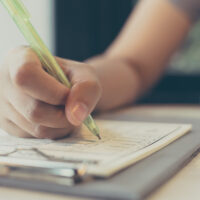 If you were injured in a car accident, you are likely facing a lot of uncertainty.  You may be dealing with time off of work, mounting medical bills, pain and suffering, disability, or any number of other issues.  Recovering after an accident can be overwhelming, but there are legal issues that need to be addressed to preserve your rights.  If you fail to satisfy certain legal requirements, you may miss out entirely on your chance to recover damages for your claim.  One of the most important legal hurdles to clear is the period within which you must file a legal claim after a crash.  Read on for an explanation of the time limit for filing a car crash claim in West Virginia.
The statute of limitations for personal injury claims in West Virginia
The "statute of limitations" is the legal deadline for filing any legal claim.  The statute of limitations varies by state, type of claim, the nature of the plaintiff, and the circumstances underlying the claim.  For most personal injury claims, including car accident injuries, West Virginia sets a two-year time limit to file a lawsuit.  That means you will generally have two years from the date of a car crash to file your personal injury lawsuit against the at-fault drivers.  If you miss this deadline, you will not be able to recover for your accident-related injuries.
Extending the time limit for filing a claim
There may be grounds to "toll" the statute of limitations, which basically means that you start the two-year clock at a later date.  West Virginia allows certain categories of victims to toll the statute of limitations.  Parties who were under 18 at the time of their injury can toll the statute of limitations for a car crash until their 18th birthday, meaning that they have until their 20th birthday to file a lawsuit even if they were injured at age 12.  People who are mentally incapacitated at the time of their injury may also toll the statute of limitations in West Virginia.  Your personal injury attorney will help you identify any grounds to extend or toll the statute of limitations for your case based on the circumstances surrounding your car crash.
Regardless of the statute of limitations and whether tolling applies, it is always best to start preparing a car crash claim as soon as possible after an accident. This way, you are more likely to collect and preserve evidence, clearly tie your injury to the crash, and with an attorney taking care of the case, you are less likely to miss important deadlines like the statute of limitations.
CALL OUR MARTINSBURG AUTO ACCIDENT ATTORNEYS FOR HELP AFTER A WEST VIRGINIA CAR CRASH
If you or a loved one has been injured in a car crash in West Virginia, contact the dedicated and talented Martinsburg personal injury attorneys Burke, Schultz, Harman & Jenkinson at 304-263-0900 or (304) LAWYERS for a free consultation.