Experienced WV Wrongful Death Attorneys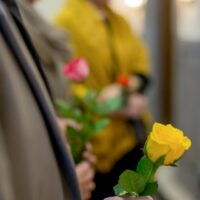 The WV wrongful death attorneys at Burke, Schultz, Harman & Jenkinson have established a reputation for excellence in personal injury law. We have successfully handled many types of wrongful death cases, recovering substantial awards for surviving family members. Our office is dedicated to providing consistent and reliable legal representation to clients throughout West Virginia.
What WV Wrongful Death Attorneys Do
West Virginia (WV) sees more than its fair share of accidents and fatalities, with more preventable, injury-related deaths than other states. When these injuries result from another party's negligence, a wrongful death claim is the legal remedy to provide family members with justice and to recover damages from every negligent party.
A wrongful death lawsuit is based on the irreparable trauma and suffering of bereaved survivors caused by the negligence of another. Any person, business, or entity is capable of causing—and being liable for—a wrongful death. Family members may be entitled to compensation from multiple parties if a combination of forces caused their loved one's death.
At Burke, Schultz, Harman & Jenkinson, our WV wrongful death attorneys use their depth and breadth of experience and keen litigation skills to prove their clients' cases and to maximize client awards.
Types of Cases a WV Wrongful Death Lawyer Handles
The action—or lack of action—of another person, business, or entity can result in unintended yet devastating consequences. This can occur in a wide variety of circumstances. Examples of negligent conduct giving rise to a wrongful death claim include:
Mining accidents
Occupational disease
At Burke, Schultz, Harman & Jenkinson, we understand the different challenges presented by each wrongful death case, including the practical and emotional hardships the surviving family members face through their grief.
How Our WV Wrongful Death Attorneys Build a Case
Wrongful death lawyers in West Virginia must understand the elements requiring proof to establish a wrongful death claim and win an award of damages for their client.
Wrongful death may be caused by intentional conduct, such as a homicide, or by negligence. Negligence refers to the breach of a duty owed to another party. Employers, for example, have a duty to protect their workers from unreasonable harm. This could require providing protective gear, inspecting work areas, or complying with federal safety standards.
If employers breach this duty and that breach causes the death of an employee, they may be liable for damages to the deceased employee's surviving family. To recover, family members must show that the party's negligent conduct directly caused the death, either immediately or as a result of a preventable injury.
In murder cases, the family may bring a wrongful death action that proceeds independently of the criminal case.
Regardless of the circumstances, the WV wrongful death attorneys at Burke, Schultz, Harman & Jenkinson prepare the case using thorough investigation, the necessary team of expert witnesses, and careful analysis of the emotional and financial consequences of your loss.
Who Should Hire a West Virginia Wrongful Death Attorney
Under WV Code § 55-7-6, the ability to bring a wrongful death action is generally limited to immediate family members, such as spouses and children of the deceased. The term "children" include any biological, adopted, and stepchildren of the deceased. The law permits siblings, parents, and others who depended on the decedent financially to file suit.
Damages Recoverable in a WV Wrongful Death Case
Eligible family members are entitled to several types of damages in a wrongful death case. First, they are entitled to costs attributable to the accident, such as the decedent's:
Medical care and treatment
Hospitalization
Reasonable funeral expenses
Second, eligible family members are entitled to compensation for the loss of income, services, protection, care, and assistance provided by the decedent.
Finally, surviving family members are entitled to damages associated with the loss of relationship with the deceased. These damages for mental anguish, worry, and solace may include compensation for the loss of comfort, companionship, guidance, and advice of the decedent.
In some cases, the family may also recover other expenses incurred as a result of the wrongful act or neglect of the defendant, including attorney's fees and costs.
Claimants who under the WV wrongful death statute are entitled to share in the distribution of the wrongful death award may also be eligible to file a West Virginia wrongful death action. However, if the decedent has no survivors, damages are distributed according to the decedent's will or by probate.
Why You Should Call the WV Wrongful Death Attorneys at Burke, Schultz, Harman & Jenkinson Today
West Virginia law requires that families must file a wrongful death claim within two years of the death, with very few exceptions. Failure to act promptly could result in the loss of important evidence or bar your right to compensation.
At Burke, Schultz, Harman & Jenkinson, we have nearly 150 years of combined legal experience litigating wrongful death claims and recovering million-dollar verdicts for clients in West Virginia. We understand that the loss of a loved one is devastating. That's why we are dedicated to helping families pursue their claims with dignity and respect.
If your family member died as a result of the negligence of others, contact the experienced WV wrongful death attorneys at Burke, Schultz, Harman & Jenkinson today. Call 304-263-0900 or 800-903-0901 or contact us online for a free consultation with a member of our dedicated legal team.