Brain Cells of Women More Susceptible to Concussions, According to Study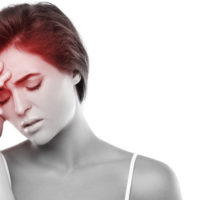 When the head is exposed to sudden force or a blow from an object, accident victims may experience a traumatic brain injury, or TBI. Concussions are the mildest and most common form of TBI. Until very recently, research on concussions focused almost exclusively on the brains of male subjects. In a new study focused on the brain cells of women whose brain cells were subjected to force, scientists have found that the differences in brain cells between women and men cause them to experience brain injuries at a different rate and intensity. This research could play a role in claims for damages made by women after an accident. Talk to a West Virginia personal injury lawyer if you've experienced a brain injury in a car accident, slip and fall or other accident.
Brain cells, called neurons, are connected to one another through axons. Axons are thin, long arms of the cell that are used to communicate electrical and chemical impulses between cells. Axons are surrounded by small, thin tubes known as "microtubules" that shuttle these chemical messages between the neurons.
When the brain experiences a blow or indirect force, such as when hit by a falling object or in a car accident, the axons in the brain are pulled and stretched by that force. The axons themselves don't usually break, but the more delicate microtubules can, causing them to spill any chemicals within those tubes into the brain. Scientists believe that the symptoms associated with concussions, like dizziness or unconsciousness, are the result of the breakdown in communication between cells caused by microtubule breakage.
Researchers at the Penn Center for Brain Injury and Repair recently released the results of a study on the different effects of force on men's and women's brains. According to their research, axons in men's brains are sturdier, surrounded by more microtubules, than those in women's brains. Even when the amount of force applied is identical, the microtubules in women's brains are more likely to rupture, resulting in a greater risk that women will suffer from a concussion and that their symptoms will be more intense. When women are injured in a slip-and-fall or motor vehicle accident, this research could provide valuable support in a claim for damages, since women may require a greater amount in compensation to fully heal from concussion injuries. A Berkeley County personal injury lawyer can help you prepare your claim and fight on your behalf before a West Virginia court for your damages.
If you've been hurt in an accident in the eastern panhandle of West Virginia, seek help getting the compensation you're owed by contacting the aggressive and dedicated Martinsburg personal injury lawyers at Burke, Schultz, Harman & Jenkinson for a free case evaluation at 304-263-0900.