Charles Town Woman Killed in Motorcycle-Truck Accident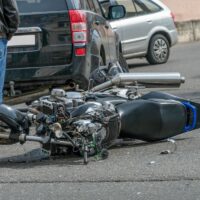 Although West Virginians are subject to state and local shelter-in-place orders, people are still driving when necessary. And though we'd expect less traffic, the rate of traffic accidents has remained relatively steady. Recently, an unfortunate accident involving a motorcycle and a pickup truck took the life of a woman in Jefferson County. Continue reading for details about the accident, and call a seasoned Martinsburg motorcycle accident lawyer if you've been hurt in a traffic crash in West Virginia.
Crash in Jefferson County Takes Life of Motorcycle Rider
At around 8:43 p.m. on a recent Thursday night, West Virginia state troopers responded to reports of a multiple-vehicle crash in Jefferson County. According to the officials, the crash involved a 2014 Ford F-350 and a 2016 Harley Davidson motorcycle. The driver of the motorcycle, a 49-year-old woman from Charles Town, was heading southbound on Flowing Springs Road when she drifted across the center line and struck the Ford truck head-on, which was heading north. The force of the impact threw the woman from her motorcycle into the southbound lane.
The motorcycle rider was taken to Jefferson Medical Center after the crash, where she was later pronounced dead. The driver of the truck, a 29-year-old man from Harpers Ferry, was not injured in the accident. The woman who was killed was a horse trainer local to Charles Town. After her passing, other trainers and Charles Town residents struck up a GoFundMe page to raise funds for her horses. There are nearly 40 horses that need new homes, according to one of the trainers.
Motorcycle Dangers in West Virginia
Officials have not indicated that any foul play contributed to the Jefferson County accident. Unfortunately motorcycles, even at the best of times, are markedly more dangerous than passenger cars. West Virginia's motorcycle fatality rate is around 2.06 per 100,000 population, well above the national average of 1.60 per 100,000 population. Around 30 motorcycle riders are killed each year across the state in traffic accidents, typically representing around ten percent of all traffic fatalities. According to safety experts, the most common contributing factors to motorcycle accidents in the state are speeding and riding outside of the biker's lane.
HELP WITH YOUR MARTINSBURG ACCIDENT INJURY CLAIM
If you or someone you care about has been injured or killed in a traffic accident in West Virginia, call the passionate and dedicated Martinsburg personal injury attorneys Burke, Schultz, Harman & Jenkinson at 304-263-0900 or (304) LAWYERS for a free consultation.