What Are the Most Common Types of Medical Malpractice?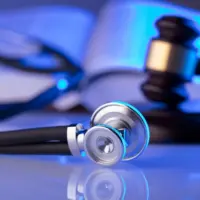 Medical malpractice occurs when a patient suffers an injury or death at the hands of a medical professional who failed to practice according to the acceptable standard of care. For a medical malpractice claim or lawsuit to be recognized, the victim must be able to prove that a healthcare provider violated the applicable standard of care, and an injury occurred because of that violation. Of course, many more nuances go into a medical malpractice lawsuit, and a variety of factors need to exist in order for a medical malpractice lawsuit to be successful.
Medical malpractice can result in an injury that impacts a patient for months, years, and in some cases for the rest of their life. According to a 2016 American Medical Association survey, 34% of American medical professionals have been the subject of lawsuits relating to medical malpractice. Nearly half of those sued have faced two or more lawsuits. Other alarming facts about medical malpractice include the following:
10% of all deaths in the United States are the result of medical error
$2.16 billion in medical malpractice claims were filed by members of the armed services in 2019.
Common Types of Medical Malpractice Injuries
Medical malpractice injuries can take on several forms, but some cases of medical malpractice are more common than others. Typically, individuals who bring medical malpractice claims do so because of the following issues:
Misdiagnosis
The leading cause of medical malpractice lawsuits is misdiagnosis. A misdiagnosis occurs when a medical professional provides a patient with the wrong diagnosis for their health ailment. As a result, a patient will suffer injuries including delayed treatment for their actual ailments, and in severe cases, a patient may die because of their misdiagnosis.
According to the medical reporting outlet, Medical Economics, it is estimated that 100,000 Americans die or face permanent disability every year because of a misdiagnosis. The most common type of misdiagnosis is misdiagnosed cancer. Vascular events and infections are also common sources of misdiagnosed ailments. A misdiagnosis can include being diagnosed with the wrong condition, a medical condition going completely unnoticed, or a correct diagnosis that is unreasonably delayed, resulting in serious or fatal harm to the patient.
Wrongful Prescriptions
According to the Mayo Clinic, an estimated 70% of Americans are on at least one prescription drug, with many taking two or more prescription drugs. Prescription drugs can be critical for some patients, helping them manage life-threatening and chronic illnesses. If an individual is taking a drug that has been misprescribed to them, they could face severe health consequences that may result in disability and even death. A wrongful prescription could result from a physician's misdiagnosis, or it could come at the hands of a pharmacist who failed to fill a prescription with the correct medication.
Surgical Errors
Surgical errors take on different forms and are not limited to just errors that occur during the surgery itself. Surgical errors can relate to post-operative infection at the surgical site and injuries that take place during the surgery. Additionally, surgical medical malpractice lawsuits can also include instances where a patient undergoes an unnecessary surgery, is operated on in the wrong location, suffers avoidable damage to other organs, nerves, and tissues, experiences medical objects left inside them after an operation, or inadequate aftercare was offered, among other issues.
Birth Injuries
Birth injuries pertain to any injuries a mother or baby suffers during the delivery process that were the direct result of a medical professional's mistake. Birth injuries can often be severe and have life-altering consequences. Common birth injuries include spinal cord injuries, cerebral palsy, nerve damage, shoulder dystocia, and cephalohematoma.
Anesthesia Errors
Anesthesia plays a critical role in any surgical procedure, including in-office procedures. Anesthesia helps a patient undergo surgery or a procedure without having to experience excruciating pain. In some cases, when anesthesia is not administered appropriately or if a physician or anesthesiologist fails to provide you with accurate information following anesthesia, a patient may suffer severe and life-altering health issues.
Some lasting consequences can include brain injuries, chronic pain, and in severe cases death. Anesthesia-related medical malpractice can also occur when an anesthesiologist fails to monitor and provide you with the correct amount of anesthesia during your surgery.
Speak With a Medical Malpractice Attorney
If you believe you were the victim of medical malpractice, seeking legal guidance can help you understand your rights and options as you move forward in your recovery. At Burke, Schultz, Harman, and Jenkinson, our legal team is committed to helping victims of medical malpractice by providing stellar representation so that they can fight for the compensation they deserve. If you have questions about your case, our team is here for you. Contact us today to schedule a free case consultation.