What Damages Are Available in a West Virginia Wrongful Death Lawsuit?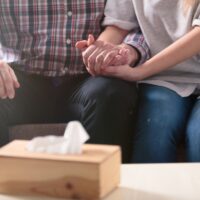 The sudden loss of a loved one can be one of the most devastating events anyone can experience. Although no amount of money can truly fill the hole left in your life, the ability to hold the at-fault parties responsible for the death can bring some measure of comfort, and at least ease some of the financial burdens associated with the loss. If your loved one is killed in an accident due to someone's negligence, you might have the right to seek compensation in the form of a wrongful death lawsuit. Every state has its own rules and restrictions about who can bring a wrongful death claim and the types of damages that are available. Read on to learn about how wrongful death claims operate in West Virginia and reach out to our dedicated and passionate Martinsburg wrongful death attorneys if someone you care about was killed as a result of someone else's actions.
WHEN CAN YOU BRING A WRONGFUL DEATH LAWSUIT IN WEST VIRGINIA?
Under West Virginia law, a personal representative of the estate of the deceased person can file a wrongful death claim after the death of the decedent. In order to bring suit, the following elements must be met:
● A person died;
● The death was caused by negligence, default, or other wrongful act by a person, company, or governmental entity; and
● The decedent would have been able to file a personal injury lawsuit against the person or entity that caused their death had they survived.
Although the lawsuit must be brought by a representative of the estate, the proceeds of the case can be distributed among the surviving spouse, children, and other potential beneficiaries and heirs of the decedent.
WHAT DAMAGES CAN YOU RECOVER IN A WEST VIRGINIA WRONGFUL DEATH LAWSUIT?
The wrongful death statute in West Virginia allows surviving family members to recover several types of damages from the party that caused the death. These damages include:
● Medical expenses incurred because of the underlying incident
● Reasonable funeral expenses
● Loss of the decedent's income
● Sorrow or mental anguish caused by the loss
● Loss of companionship and advice
● Loss of services, care, or protection provided by the decedent
If the defendants' conduct was especially reckless, malicious, or intentional, then the plaintiffs might seek punitive damages. Punitive damages are awarded in order to punish a wrongdoer rather than compensate the victims, and they are reserved for particularly egregious conduct. Punitive damages may be available after an intentional homicide, for example, or when a person is killed by a drunk driver.
GET HELP FROM A MARTINSBURG WRONGFUL DEATH LAWYER
If someone you love was killed in a car crash or otherwise due to negligence in West Virginia, call the seasoned and trial-ready Martinsburg personal injury attorneys Burke, Schultz, Harman & Jenkinson at 304-263-0900 or (304) LAWYERS for a free consultation.