Deadlines and Damage Caps for West Virginia Medical Malpractice Cases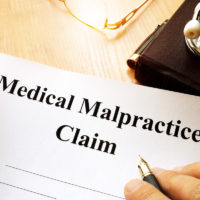 For anyone injured due to medical malpractice in West Virginia, there are several deadlines to keep in mind to avoid missing out on damages rightfully owed. Read on to learn about these deadlines and other medical malpractice laws specific to West Virginia, and contact a knowledgeable West Virginia medical malpractice attorney if you have been the victim of a doctor's negligence.
Filing deadlines for West Virginia medical malpractice lawsuits
Every lawsuit has a "statute of limitations," which is the date by which a lawsuit must be filed by an injured party to avoid losing out on the right to file the lawsuit. Per West Virginia Code § 55-7B-4, a person injured by the malpractice of a health care provider must file a lawsuit within two years of either when they were injured, when they discovered the injury, or "with the exercise of reasonable diligence" when they should have realized they were injured, whichever is later, with an outside limit of ten years. The deadline is one year for cases against nursing homes or assisted living facilities.
If the injured person is a minor under ten years old, the case may be brought at any time before the minor's twelfth birthday, regardless of how long ago the injury occurred.
Damage caps and split liability in West Virginia
Like other states, West Virginia places limits on how much an injured party may recover in a medical malpractice lawsuit. WV Code § 55-7B-8 sets a limit of $250,000 for "noneconomic loss," which generally refers to pain and suffering, for typical cases. The code provides for a higher limit of $500,000 for cases involving wrongful death or more severe, permanent injuries.
In a case with multiple defendants, WV Code § 55-7B-9 provides for "several" liability against the defendants, meaning the judge or jury will determine each defendant's percentage of fault for the injury, and each defendant is on the hook for that percentage of the total damages. Interestingly, unlike other states, West Virginia does not require that doctors carry medical malpractice insurance.
Mediation and arbitration are not required in West Virginia
Unlike some other states, West Virginia does not require that the parties first attempt mediation before going to court, but the parties are free to go into mediation if they prefer to do so. However, a West Virginia law that barred nursing homes from including arbitration requirements in their service contracts was struck down in 2012 by the U.S. Supreme Court, thus permitting nursing homes to continue requiring arbitration for any injuries suffered if they so choose.
If you or a loved one has been injured due to the negligence of a West Virginia doctor or hospital, contact the compassionate and experienced Martinsburg medical malpractice attorneys at Burke, Schultz, Harman & Jenkinson at 304-263-0900 or (304) LAWYERS for a free consultation.