Deli Meat Manufacturer Recalls 9.1 Tons of Meat and Poultry in Listeria Scare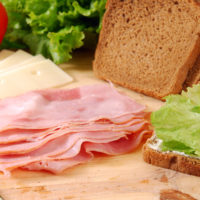 Ukrop's Homestyle Foods, whose deli products are sold in grocery stores and markets such as Kroger, Wegmans, and BJ's Wholesale Club in states including West Virginia, recently issued a recall for more than 9 tons of pre-cooked deli-sliced meat and poultry products based on a fear that the products were contaminated with Listeria monocytogenes. Read on for more about the meat recalled and listeria scare, and contact our experienced West Virginia products liability lawyers with any questions or if you have been injured and need help fighting for what you are owed.
After four listeria cases and one death, deli products recalled
The U.S. Department of Agriculture's Food Safety and Inspection Service (FSIS) recently announced that Ukrop's is recalling about 18,296 pounds of ready-to-eat meat and poultry deli-sliced products. The FSIS learned of the listeria problem on October 4, having been notified by certain retail stores that they had received products that were implicated in an October 3 recall issued by Johnston County Hams, a North Carolina establishment. The store had recalled approximately 89,096 pounds of ready-to-eat ham products based on possible listeria contamination. Ukrop's announced that they were recalling any products that either contained Johnston County Hams ham products or that came into contact with equipment used to process that ham.
The Johnston County Hams recall that precipitated the Ukrop's recall had been triggered on September 27, 2018, when FSIS was notified that a person had contracted listeriosis after recently consuming ham sold by the establishment. FSIS investigated along with the Centers for Disease Control and Prevention (CDC) and state public health agencies. They found at least four cases of listeriosis, including one death, between July 8, 2017 and August 11, 2018. They tested the ham and found a connection between the listeria bacteria present in the ham and that which infected the ill consumers.
Consumers should review the list of recalled products and discard any product on the list they may have purchased. The products were all manufactured and packaged between September 14, 2018 and October 3, 2018, and bear establishment number "EST.19979" inside the USDA's mark of inspection. Anyone who consumed any of these products and became ill as a result may be entitled to legal damages from Johnston County Hams, Ukrop's, or both.
West Virginia Defective Product Attorney
If you or a loved one has been injured due to a defective product in West Virginia, contact the skilled and passionate Martinsburg personal injury attorneys at Burke, Schultz, Harman & Jenkinson at 304-263-0900 or (304) LAWYERS for a free consultation.