Feds Charge At Least 60 Medical Professionals and others for Improper Opioid Prescriptions in West Virginia and Six Other States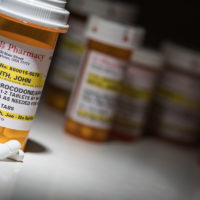 The overprescription and overuse of opioids has become a national crisis. According to the National Institute on Drug Abuse, over 130 Americans die every single day from opioid overdose, on top of the thousands more that suffer from the daily effects of addiction or withdrawal. 70,000 people died from drug overdoses across the country in 2017, at least a quarter of which were due to prescription opioids. Unfortunately, many medical professionals around the country are complicit in exacerbating the crisis, overprescribing opioids based on kickbacks from pharmaceutical companies, money and other favors from patients, or for other non-medical reasons. If you or a loved one has been improperly prescribed an opioid or some other drug by a negligent or reckless doctor, contact a seasoned West Virginia medical malpractice lawyer to help hold the doctor responsible for your damages. Read on for details on the federal opioid crackdown and the medical professionals' conduct.
Doctors Act like Drug Dealers, Get Treated like Drug Dealers
Federal prosecutors are charging at least 60 doctors, pharmacists, and other medical professionals, alleging health care fraud and illegal transmission of opioids. The case involves more than 350,000 prescriptions for controlled substances, totaling over 32 million pills, distributed across seven states including West Virginia, where opioid addiction and abuse is among the highest in the country. The professionals allegedly traded opioid prescriptions for money and sex, among other illegal activities.
One doctor in Alabama, for example, recruited prostitutes as patients, offering prescriptions in exchange for sexual favors, and opened his home to people using heroin, methamphetamine, and cocaine. A doctor in Ohio is accused of dispensing more than 1.75 million pills on his own. In total, the Justice Department charged 31 doctors, seven pharmacists, eight nurse practitioners, and seven other licensed professionals, along with a handful of other individuals.
Medical professionals who fuel a patient's addiction by permissively prescribing, overprescribing, or over-distributing opioids are putting those patients in danger of continued addiction, side effects, and overdose. In addition to criminal liability, these medical professionals and their employers may be open to medical malpractice liability. They should be held responsible both criminally and financially for the harm their dealing has caused patients and their families.
Martinsburg Medical Malpractice Lawyers Helping Victims of Medical Negligence and Misconduct
If you've been hurt by an act of medical negligence in West Virginia, contact the skilled and dedicated Martinsburg medical malpractice lawyers Burke, Schultz, Harman & Jenkinson for a free consultation at 304-263-0900 or (304) LAWYERS.