How to Report Nursing Home Abuse in WV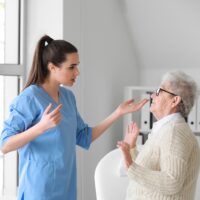 Elder abuse is a shockingly common occurrence. More than two million cases of elder abuse are reported every year, and close to one in ten elderly individuals will experience elder abuse at some point. One in three nursing homes across the United States has been cited for violations. More than 40% of nursing home residents have reported abuse, and more than 90% report that they or another resident has been subjected to neglect.
If you have any reason to suspect that your elderly loved one has been subjected to abuse or neglect in their long-term care facility, you need to act quickly to protect their health and hold the proper parties responsible for their conduct. Read on for advice on how to identify and respond to possible nursing home abuse. If you suspect your loved one is being abused or neglected in a West Virginia nursing home, call a compassionate Martinsburg nursing home abuse lawyer for advice and assistance.
Signs of Nursing Home Abuse
If you are concerned about possible nursing home neglect or abuse, watch out for the signs. Elderly individuals might be too intimidated to report abuse, or they may lack the mental capacity to identify and complain about possible abuse. Signs and symptoms of nursing home neglect or abuse include:
Unexplained cuts, bruises, broken bones, or other injuries
Poor hygiene
Marks from restraints around the wrists, ankles, or throat
Signs of malnutrition
Sudden weight loss
Mood swings or unusual behavior
Sudden cognitive decline
Patient intimidated by staff, afraid of staff, or otherwise unwilling to speak around staff
Soiled bedding, clothes, and linens
Depression or anxiety
Failing to take medications properly
Caregiver's refusal to leave you alone with the resident
Unexplained STDs
Nursing home abuse can be physical, emotional, sexual, or financial. Make sure to keep an eye on your elderly loved one to ensure they are getting the care they deserve and that they are not being subjected to any form of abuse or neglect.
Reporting Nursing Home Abuse
If you suspect your elderly loved one is being abused or neglected, there are important steps to take. In West Virginia, allegations of elder abuse or neglect are handled by Adult Protective Services (APS). APS is a West Virginia state agency responsible for investigating reports of exploitation, abuse, or neglect relating to adults aged 18 and over. The agency is tasked with responding to and investigating claims of elder abuse either at home or in a care facility. They will also provide support and services at the conclusion of the investigation.
Talk to an elder abuse and personal injury attorney for advice and help reporting your elder abuse concerns. If the investigation bears out, you may have grounds to seek civil penalties or even push for a criminal referral. Your elder abuse lawyer can help you explore your options and protect your loved one from further abuse.
Call for Help With a Martinsburg Nursing Home or Long-Term Care Abuse Claim
If you suspect foul play at a nursing home or long-term care facility in West Virginia, call the zealous and dedicated Martinsburg nursing home abuse and neglect attorneys of Burke, Schultz, Harman & Jenkinson at 304-263-0900 or (304) LAWYERS for a free consultation.