Important Facts about Whiplash Injuries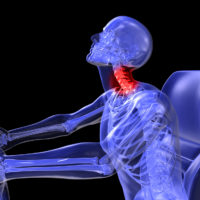 Whiplash is one of the most common ways people are hurt in car accidents. According to some estimates, whiplash injuries constitute about 65% of all insurance claims stemming from car accidents. If you've recently been involved in an accident resulting in injuries from whiplash, there are certain facts you should know. Read on to learn how whiplash occurs, common symptoms, and ways to ensure you're compensated for expenses stemming from a whiplash injury.
How is "whiplash" defined?
Whiplash is a colloquial term to describe the painful injuries that can result from cervical acceleration-deceleration trauma. This trauma results from the body being thrown backward, then quickly thrown forward (or vice versa), causing the head to whip back and forth. This quick movement can form strains and tears in the tissues, ligaments, and tendons in the neck, and even damage spinal discs or chip the bones in the neck.
How do whiplash injuries happen?
Since whiplash injuries most often result from the body being thrown backward, then rebounding forward, they are most often associated with rear-end crashes. The crash itself need not occur at a high rate of speed to result in injuries, however. Studies have found that, even in crashes occurring at as little as 5 mph, damage can occur to the tissues and ligaments in the neck.
Car accidents aren't the only way people suffer whiplash injuries. Other common sources of whiplash include a number of intense sports, such as tackle football, gymnastics, boxing, and snowboarding.
What are the signs of whiplash?
Depending on the severity of the injury, whiplash symptoms can include the following:
Dizziness or fatigue
Tenderness and soreness in the neck
Loss of sensation or tingling in arms and hands
Headaches
Loss of range of motion in the neck
In very severe cases, victims may experience difficulty concentrating, memory problems, mood swings, or depression as the result of whiplash injuries. It is critical to see a doctor right away after an accident to receive an accurate diagnosis and treatment plan.
Will an attorney help me recover damages after a whiplash injury?
Many whiplash injuries occur in low-speed car accidents which do not cause expensive physical damage to victims' cars. Many insurance company adjusters are instructed to deny claims for physical injuries that result from low-value crashes. However, damage to the vehicle does not always directly translate to the injuries to occupants. A skilled personal injury lawyer will use evidence from experts and scientific research to prove that physical injuries are possible even when damage value is low, helping to ensure that you receive the full money damages to which you're entitled after an accident.
For assistance after a car accident in West Virginia, contact the seasoned, knowledgeable, and effective Martinsburg personal injury lawyers at Burke, Schultz, Harman & Jenkinson for a consultation, at 304-263-0900.