Martinsburg Woman Charged With DUI After Four-Vehicle Crash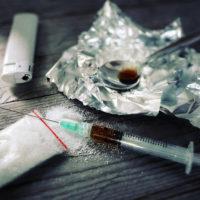 A Martinsburg woman has been charged with driving under the influence (DUI) causing serious bodily injury and related traffic offenses after she caused a four-vehicle crash on Interstate 81 in April. Read on to learn about the accident, and contact an experienced West Virginia car accident attorney with any questions about alcohol or drug-related driving accidents.
Drugged driver causes four-car-crash on I-81
A West Virginia woman was driving her green and black Toyota Scion on I-81 north around noon at "excessive speeds," according to a WV state trooper. The trooper, joined by another officer, reversed direction to follow the Scion and arrived at the scene of the crash just after it happened. According to police, the Scion rear-ended a vehicle, lost control and hit the front of another vehicle, went off the roadway to the west and collided with the center concrete barrier, before traveling back across the northbound lanes and striking a third vehicle. The Scion ultimately went off the east side of the road and crashed into a tree near exit 12. A female passenger in the Scion suffered a broken back and shattered pelvis, along with other serious cuts and injuries.
The driver admitted to smoking crack-cocaine prior to driving, which was confirmed by a medical examination on the date of the crash, although she claimed she felt "sober." Police also found a photo posted by the driver on social media that indicated that she had used crack cocaine two days after the accident, according to court records.
The driver was later charged with felony DUI, as well as reckless driving and failure to maintain control. She also faces civil liability from the other motorists based on property damage and any other injuries sustained.
Drugged driving fatalities more common than drunk driving deaths in recent years
A report from the Governors Highway Safety Association found that more cases of drugged driving were identified in connection with traffic fatalities in 2015 than drunk driving. Marijuana is the leading drug found in connection with these accidents, but the report explained that other drugs carry an even greater risk when consumed before or while driving, especially when combined with alcohol. Last year, West Virginia joined several other states in advancing the training available for law enforcement to identify drugged driving.
If you or a loved one has been injured in a drug-related car accident in West Virginia, contact the dedicated and knowledgeable Martinsburg personal injury lawyers at Burke, Schultz, Harman & Jenkinson for a free case evaluation at 304-263-0900 or 304-LAWYERS.