More Americans Die on The Road in First Half of 2016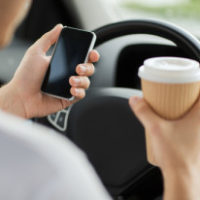 Fatalities on US roads are increasing at an alarming pace. After a particularly bad year for roadway fatalities in 2015, the rate of traffic fatalities during the first half of 2016 was even higher than that of the previous year. While some causes of the increase are understood, experts are at a loss as to an explanation for the extent of the increase.
NHTSA Reports Traffic Fatality Statistics
The National Highway Traffic Safety Administration (NHTSA) recently announced that traffic fatalities went up by 10.4% in the first half of 2016. According to Mark Rosekind, the administrator of the NHTSA, these numbers should be troubling. "We have an immediate crisis on our hands, and we also have a long-term challenge," he said. This statistic is even more troubling when considering that this 10% increase is on top of the high fatality numbers of 2015. For the first time in 50 years, more people died on the road in 2015 than in the previous year, and by a substantial number. Traffic deaths increased by 7.2% in 2015, when 35,092 individuals lost their lives when on the road, whether as a driver, passenger, pedestrian, or bicyclist.
Experts attribute much of the increase in roadway deaths to the strengthening economy. When the economy improves, the number of vehicle miles traveled also increases. Americans drove a record 1.58 trillion miles during the first six months of 2016, marking a 3.3% increase over 2015's numbers. This statistic standing alone does not explain the increase in fatalities, however. Adrian Lund, the director of the Insurance Institute for Highway Safety, offers as a reason for the increased fatality rate that "we've had an uptick in the economy, and one of the things we know is that people drive more miles, and the kind of driving people do changes. You go to more parties and there is more risky types of driving. Young people drive more and we know they're more at risk."
Whether it's driving while distracted, driving drunk, failing to accurately gauge the speed of another driver, failing to check blind spots, or not adjusting vehicle speed for the current conditions, 94% of accidents are the result of driver error. When drivers are reckless or careless behind the wheel, they put their lives and the lives of other drivers in peril, and put themselves at risk of liability in a personal injury lawsuit.
If you've been hurt in a car or truck accident in West Virginia, find out if you may have a claim for money damages as a result of your injuries, and contact the seasoned and compassionate Martinsburg personal injury lawyers at Burke, Schultz, Harman & Jenkinson for a consultation on your case, at 304-263-0900.