How are Pain and Suffering Calculated in a West Virginia Car Accident Claim?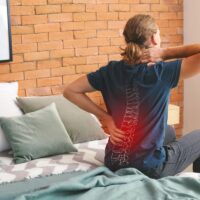 When you are injured in a car accident in West Virginia, there are two types of damages you can seek in a personal injury lawsuit: Economic (or "special") damages such as medical bills and lost wages; and non-economic (or "general") damages such as pain and suffering and emotional distress. While the former is easy to calculate by looking at your bills, estimated future costs, etc., the latter can be very difficult to quantify. Read on for a discussion of how pain and suffering are calculated in a West Virginia car accident case, and call a seasoned West Virginia car accident lawyer for immediate help after your car crash.
Pain and Suffering is Complicated
There is no one clear method to calculate pain and suffering damages. They are meant to compensate an injured victim for the emotional distress and trauma they experience in connection with a serious injury. Each party involved will have a different take–plaintiffs will seek a high award, while defendants and insurance companies will want to limit the calculation.
The specific figure can be difficult to calculate, as it will depend on a variety of factors. Essentially, the more physically painful an injury, the more debilitating the injury, and the longer any negative effects of the injury are expected to carry forward, the higher the award will be. If the plaintiff will recover completely and experience little loss of daily function in the meantime, the award is likely to be small. If the plaintiff is young and will experience chronic pain and disability for life, the award can potentially be much more substantial, possibly in the millions of dollars.
Your personal injury attorney will help you build the strongest case for the highest award of pain and suffering damages. Some of the factors that are considered in a pain and suffering calculation include the following:
● How severe is the injury?
● Has the plaintiff permanently lost the use of a limb, an organ, a sense, or another bodily function?
● Does the plaintiff experience chronic pain now, or will they experience chronic pain in the future?
● Does the plaintiff have any significant scarring or disfigurement?
● Will the injury prevent the plaintiff from performing their job, temporarily or permanently?
● Will the injury prevent the plaintiff from enjoying normal activities such as playing sports, doing housework, or being intimate with their partner?
● How old is the plaintiff?
No Cap on Pain and Suffering Damages
It is important to note that, while some states limit the amount of non-economic damages a plaintiff can recover in a personal injury matter, West Virginia does not. A car accident plaintiff can win as much in pain and suffering as a judge or jury is willing to award, or as much as a defendant or insurance provider is willing to pay. The award can thus be quite substantial. West Virginia does cap pain and suffering awards in medical malpractice cases to $500,000.
CALL OUR MARTINSBURG CAR ACCIDENT ATTORNEYS FOR HELP AFTER A WEST VIRGINIA TRAFFIC CRASH
If you or a loved one has been injured in a car crash in West Virginia, contact the dedicated and trial-ready Martinsburg personal injury attorneys Burke, Schultz, Harman & Jenkinson at 304-263-0900 or (304) LAWYERS for a free consultation.