Pillsbury Flour Recalled in 10 States in E. Coli Scare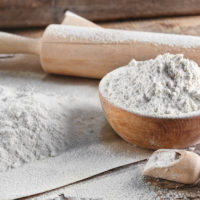 Hometown Food Company, the company that owns the U.S. rights to multiple Pillsbury branded baking and dessert products, recently issued a huge recall of more than 4,600 cases of its Pillsbury brand flour. The recall is tied to fears about an E. coli outbreak and marks the second time Hometown has recalled a product this year. Continue reading for details about the recalled products and E. Coli scare, and contact our seasoned West Virginia products liability lawyers if you have been hurt by a defective product and need help fighting for what you are owed.
Pillsbury flour linked to E. coli outbreak
Hometown Food Company recently issued a press release detailing a recall of 5-pound Pillsbury "Best Bread" flour. The recall includes more than 4,600 cases of the flour, which Hometown distributed to retailers and distributors in 10 states. The recall was initiated among an eight-state outbreak of E. coli 026. At least 17 people are confirmed sick according to reports from the Centers for Disease Control and Prevention, and at least three required hospitalization. As of last month, there were no cases definitively linked to the consumption of Pillsbury flour.
Recalled products have the UPC number 0 5150020031 5 and one of the following lot code and use-by combinations:
Lot Code: 8 342 with Use-By Date: JUN 08 2020
Lot Code: 8 343 with Use-By Date: JUN 09 2020
The E. coli bacteria can cause serious infections with symptoms including severe stomach cramps, diarrhea (often bloody), and vomiting. People who ingest E. coli typically experience symptoms within a few days, and many people recover fully within a week, although young children and older adults exposed to E. coli can develop a life-threatening form of kidney failure known as hemolytic uremic syndrome. E. coli is easily transferable by physical contact, especially if people do not wash their hands, and thus it can affect anyone who comes into contact with a person who has consumed a contaminated product.
Customers who have purchased any of the affected brands are urged to discard the products immediately or return them to the retailer from whom they purchased the flour for a refund. Under no circumstances should customers use or consume the contaminated products. Anyone who has consumed the product should be wary of any symptoms and should seek medical attention if they are experiencing any. If anyone contracts E. coli poisoning from the Pillsbury flour, the manufacturer can be held responsible for their damages.
West Virginia Defective Product Lawyers
If you or a loved one has been injured due to a defective product in West Virginia, contact the skilled and passionate Martinsburg personal injury attorneys at Burke, Schultz, Harman & Jenkinson at 304-263-0900 or (304) LAWYERS for a free consultation.