Roadway Deaths Related to Speeding Equal to Those Caused by Drunk Driving, Study Shows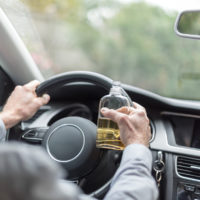 There are many driving behaviors that can have catastrophic consequences not only for the dangerous drivers themselves, but also for the innocent people with whom they share the road. While some reckless driving behaviors are rightly viewed with social disapproval for being dangerous, others that are equivalently unsafe are given a pass. One example of this phenomenon is the difference in how speeding and drunk driving are viewed by the public, despite research showing the dangerous impact each has on human lives.
Study finds drunk driving and speeding responsible for equal share of roadway deaths
The National Transportation Safety Board (NTSB) released a study examining the rates of fatalities caused by drunk driving as compared to speeding. The resulting report revealed that roughly the same number of roadway fatalities are caused by speeding as are caused by drunk driving across the nation each year. The study's authors noted that speeding doesn't just make a crash more likely to occur, but it also makes a crash more likely to result in severe or fatal injuries. The study's authors also noted that a speeding driver's risk of crash doesn't increase merely in proportion to their increase in speed, but instead increases exponentially based on increases in speed.
Less stigma for a behavior that often proves fatal
The NTSB reports that, in about 112,580 fatal accidents between 2005 and 2014, law enforcement officers responding to the crash cited speed as a factor that resulted in the crash. This means that, in 31% of fatal crashes, at least one driver involved was speeding when the crash occurred. Likewise, intoxication was a factor in roughly the same percentage of fatal accidents during this time period. Despite these risks, the general public is less focused on the dangers of speeding than on the effects of substance use on driving safety. The director of the Governors Highway Safety Association, Jonathan Adkins, noted that, despite the fact that speeding plays a role in the same share of fatal motor vehicle accidents as drunk driving, "it is not subject to same social stigma as drunk driving and is often a forgotten highway safety problem despite its clear significance." Drivers who cause speed-related crashes may be held financially liable for the injuries they cause through a personal injury lawsuit.
For assistance in recovering damages after a West Virginia speeding crash, contact the seasoned, aggressive, and dedicated Martinsburg personal injury lawyers at Burke, Schultz, Harman & Jenkinson for a free consultation on your case at 304-263-0900 or 304-LAWYERS.