What Is a Secondary Brain Injury?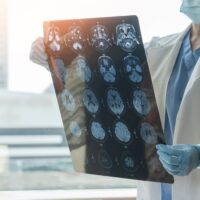 When it comes to personal injury law, one of the most serious types of injuries that victims may sustain is a brain injury. Within the realm of brain injuries, there are two major categories: primary and secondary. While primary brain injuries are generally understood, secondary brain injuries are less commonly discussed but equally as critical. Read on to learn more about what a secondary brain injury is, how it happens, and what it means for your personal injury claim. If you or a loved one has suffered a brain injury or other serious injury in a West Virginia car accident, slip and fall, construction accident or other incident, contact Burke, Schultz, Harman & Jenkinson for a free consultation with an experienced and successful personal injury law firm.
Defining Secondary Brain Injury
A primary brain injury refers to the immediate damage to the brain caused by an external force, such as a blow to the head in a car accident or a fall. Secondary brain injuries, on the other hand, are not caused by the initial impact but occur as a result of complex biochemical and physiological changes within the brain after the initial trauma. Examples of secondary brain injuries include edema (swelling), hematoma (accumulation of blood), and hypoxia (lack of oxygen).
Mechanism and Consequences
Secondary brain injuries often develop over hours or days following the initial injury. These injuries can result from various mechanisms such as increased intracranial pressure, inflammation, or decreased blood flow to the brain. The complications can be severe and life-threatening, including cognitive dysfunction, motor deficits, and even coma or death.
Identifying Signs and Symptoms
Recognizing the signs of a secondary brain injury is crucial for timely intervention. Symptoms may include:
Persistent headaches
Nausea or vomiting
Loss of consciousness
Confusion or disorientation
Slurred speech
Weakness or numbness on one side of the body
If you or a loved one experiences any of these symptoms following a primary brain injury, immediate medical attention is necessary.
Legal Aspects of Secondary Brain Injuries in West Virginia
If you or a loved one has suffered from a secondary brain injury due to someone else's negligence, you may be entitled to compensation. In West Virginia, victims of personal injury have the right to seek damages for medical expenses, lost wages, emotional distress, and other losses. However, proving the causation and negligence involved in secondary brain injuries can be complex. It typically involves expert testimony, medical records, and a thorough understanding of West Virginia personal injury law.
How Burke, Schultz, Harman & Jenkinson Can Help
At Burke, Schultz, Harman & Jenkinson, we have a dedicated team of personal injury attorneys who are well-versed in handling brain injury cases in Martinsburg and throughout West Virginia. With our experience and resources, we are committed to fighting for the justice and compensation you deserve. Our focus is on building a strong case by gathering all the necessary evidence, consulting with medical experts, and leveraging our extensive understanding of West Virginia personal injury law to advocate for you effectively in or out of court.
Get Immediate Medical Care and Legal Support Following a Head or Brain Injury
Understanding secondary brain injuries can be the first step in a long journey toward recovery and justice. These injuries are complex and can result in devastating outcomes. If you or a loved one is dealing with the repercussions of a secondary brain injury, legal assistance can make a significant difference in your life. Burke, Schultz, Harman & Jenkinson is here to offer you experienced legal guidance throughout the process. Call 304-263-0900 or (304) LAWYERS in Martinsburg or 800-903-0901 throughout West Virginia for a free case evaluation and immediate assistance getting justice and compensation for you and your family.