The Growing Danger of Drugged Drivers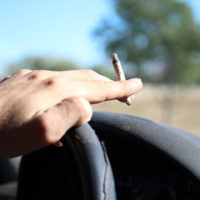 Driving while high has always been seen as dangerous. But now that drug-impaired driving is rapidly moving to overtake drunk driving as the biggest risk to drivers on U.S. roads, we must be more responsible than ever with drug use. A recent study from the Governor's Highway Safety Association found that nearly half of fatally-injured drivers in 2016 tested positive for drugs. Read on for more about the rising numbers of drugged drivers on the road, and contact a contact an experienced West Virginia car accident attorney with any questions about alcohol or drug-related driving accidents.
Increasing number of fatal crashes involve drugged drivers
The GHSA recently published a study on the rising number of drivers under the influence of cannabis and opioids. The study found that, where tests were performed following accidents, 44% of fatally-injured drivers tested positive for drugs, up from 28% in 2006. Thirty-eight percent of those who tested positive had used marijuana, 16 percent had used some form of opioid, and four percent tested positive for both. Moreover, of drivers killed who had used alcohol, 49 percent had also used drugs. The GHSA noted that often testing is not conducted following a crash, and it is more difficult for officers to determine whether someone is under the influence of drugs without a test; however, safety officials emphasize the research that has shown that even marijuana can impair driving abilities.
Recent fatal accident in Martinsburg linked to drug use
Illustrating the dangers of drugged driving even in Martinsburg, West Virginia, in April a man drove his car into a tree on Baltimore Street, tearing it in half, after leaving an area club. The man was driving so fast when he crashed that the front half the car was found by the tree while the back half ended up 75 feet away. Both the driver and his passenger were pronounced dead at the scene.
A driver who crashes while under the influence of drugs is likely liable for any damage caused or for anyone injured or killed in the accident. Even if the driver dies in the accident, his or her estate may still be held liable.
West Virginia legislators are trying to fix the problem by cracking down on drugged driving
West Virginia legislators are looking to crack down on opioid use due to the dangers posed to pedestrians and other motorists. After a recent accident caused by a drug overdose in Huntington, West Virginia lawmakers including Sen. Mike Woelfel (D-Cabell) and Del. Matt Rohrbach (R-Cabell) stated that they are working on bills that would expand criminal penalties for drivers under the influence of drugs. They seek to limit future events like the recent accident, in which a driver overdosed and crashed in the playground area of a crowded Huntington park, luckily without serious injury to any park-goers.
If you or a loved one has been injured in a drug-related traffic accident in West Virginia, contact the seasoned and passionate Martinsburg personal injury lawyers at Burke, Schultz, Harman & Jenkinson for a free case evaluation at 304-263-0900, or (304) LAWYERS.