West Virginia Dad Sues Rehab Clinic for Hurting Son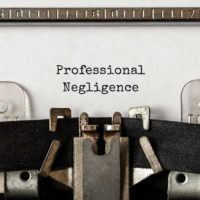 People struggling with addiction are some of the most vulnerable among us. When we send a loved one to a clinic for rehabilitation, it is an emotional and difficult process, but at the least we expect to feel secure in knowing that the patient will get better, not worse. Personnel at rehab clinics, unfortunately, like in any other medical facility, can make inexcusable mistakes. A father in West Virginia recently filed a lawsuit against the clinic to which he sent his son for treatment, claiming that their incompetence caused his son further injury. Continue reading below for details about the case, and contact a seasoned West Virginia medical malpractice lawyer if you or a loved one are in a similar situation.
Father Claims Rehabilitation Clinic's Malpractice Injured His Son
After suffering from a drug overdose, a West Virginia man was sent to a Logan County medical facility for rehabilitation. According to a complaint filed by his father in West Virginia state court, treatment at the rehab center led to a deterioration of his son's condition, rather than improvement. The son received medical treatment at the facility between November 2016 and June 2017. The complaint alleges that the center failed to provide the proper therapy for a drug overdose patient and that his rehabilitation was not actually complete at the conclusion of his treatment. The lawsuit claims that the medical facility was negligent in its treatment and care of the patient, causing the patient additional injuries, diminution in his ability to enjoy his life, and causing limitations in his ability to enjoy his daily life.
Rehab Centers Have Faced Legal Scrutiny in the Past
Rehabilitation is, unfortunately, a business. And like any other business there will be unscrupulous providers who take money without actually providing the service they advertise, or without holding to a standard of care we would expect of a business that deals with vulnerable patients. Forbes previously reported, for example, that organizations like the American Addiction Centers have come under fire for charging exorbitant prices while employing under-qualified employees. There are low barriers to entry for addiction treatment counselors, and yet they may be a part of the rehabilitation process for addicts and others recovering from overdoses. A qualified personal injury attorney can help you ensure that you are compensated for any damage suffered by you or a loved one while in the care of a negligent rehabilitation clinic.
Speak to an Experienced West Virginia Medical Malpractice Lawyer
If you believe someone you know has been the victim of abuse or neglect while undergoing rehabilitation in a West Virginia medical facility, please contact Burke, Schultz, Harman & Jenkinson in Martinsburg and ask to speak with a medical malpractice lawyer.